Our Volunteering and Mentorship Program for High School Girls in Ontario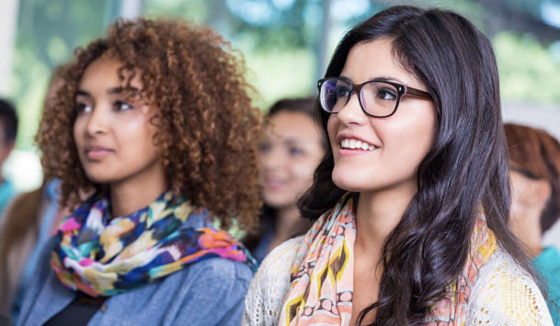 Our Volunteering and Mentorship Program for High School Girls
Are you an Ontario High School student who is female looking to complete your 40 hours of community volunteer service, virtually?
We are committed to help preparing females for their future careers whether as business owners or as players in the corporate world!. We do this by creating a supportive network with valuable experience. Our volunteers and  members have the opportunity to work from home completing different types of tasks and connecting to the team through the use of technology or by becoming involved in the planning of one of our events!
Self-confidence
Healthy Relationships
Dress in the workplace or for your business
Financial Literacy
Business Etiquette
Approaching The Industry Of Choice
Testimonials from Past Events
"Thanks Tamesha for putting on a fabulous event that was full of energy from start to finish. The panelists and presenters were engaging, educational and fun. I look forward to participating in the next one. "
"Empower Her 101 is truly changing lives through financial literacy"
"I thought the event was very informative and also entertaining for children! Definitely an event where the family can learn and play together!"
Thanks Tamesha for putting on a fabulous event that was full of energy"I attended the Make Money Family Event presented by Tamesha Mitchell and Empower Her 101. Let me tell you, this eventfull of fun and entertainment, not just for the adults, but he kids as well. I love that Tamesha had a free child care portion of the event which we as parents so appreciated. The event itself was full of amazing speakers who are influencers making moves in Toronto. The event was very informative and educational and there were a lot of take aways from the event. An event of this substance is much needed. Thank you Tamaesha and empowering Her 101 for bringing money matters to the fore front."
Empower Her 101 is a not-for-profit networking organization for women and girls. Some of the funds we raise are generated by our own efforts. We host our own live and online events. We are passionate about helping females to improve their mindfulness so that they can experience ongoing personal growth. As we plan and execute events females new to our circle get first-hand experience about what it takes to run a business and advance their career. All of this while being involved in planning events surrounded by qualified professionals who talk money most of the time!
Empower Her 101 is a not-for-profit networking organization. Our goal is that females will be inspired to advance in their careers and/or start their own businesses and we provide mentorship to teenagers. Our flagship service is teaching financial literacy through workshops and fun community events.
Learn More About Empower Her 101
Choose Empower Her 101 to volunteer and get your forty hours or to help you get that business up and running or to market your services on our platform. Attend one of our workshops or events and learn how to manage your personal and business finances! Become a member and access amazing member benefits. Inquire for details!
Mentorship 26 yrs
Financial Literacy 6 yrs
Events 26 yrs
Marketing 10 yrs
Download our FREE budgeting sheet here:
Mentorship - 26 years
Financial Literacy - 6 years
Business - 6 years
Events - 26 years
Marketing - 10 years
OUR FOUNDER
Tamesha was an educator for more than 20 years with some international teaching experience. She is an award-winning entrepreneur who enjoys mentoring, event planning and is committed to building communities. This passion further came to life when in 2016 she was recognized as a Black Canadian Role Model and began networking with other like-minded women outside of teaching. After spending some time in the financial services sector, she decided to birth Empower Her 101 to help females commit to ongoing personal growth. She also helps women to advance in their careers and/or start their own businesses and uses financial literacy as the platform as she engages them.